Henrik B. Skibsted
General Manager
With more than 20 years industry experience in aerial work platform rentals and sales for a number of leading brands, Henrik Skibsted leads the Ahern Denmark team. He will also retain his responsibilities as Territory Manager for Snorkel in Scandinavia and the Baltics, a position that he has held since 2017. Henrik is well-known in the Danish market and, with his strong team, is focused on delivering the highest levels of customer support.
T: +45 5053 8522
E:henrik.skibsted@aherndenmark.dk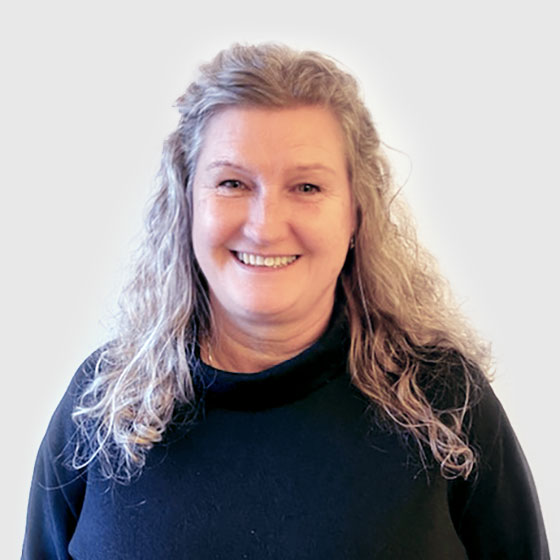 LISIANNE JAKOBSEN
Accountant
Lisianne has been an independent accountant/auditor since 2002 and has worked in the lift industry since 2000. She started with Ahern Denmark first as a freelancer and is now a permanent employee.
In her time being self-employed, Lisianne worked with many different professional groups. This has provided good experience in many industries, making it easy to adjust.
Lisianne enjoys being part of a growing team at Ahern Denmark.
T: +45 2931 6078
E:lisianne.jakobsen@aherndenmark.dk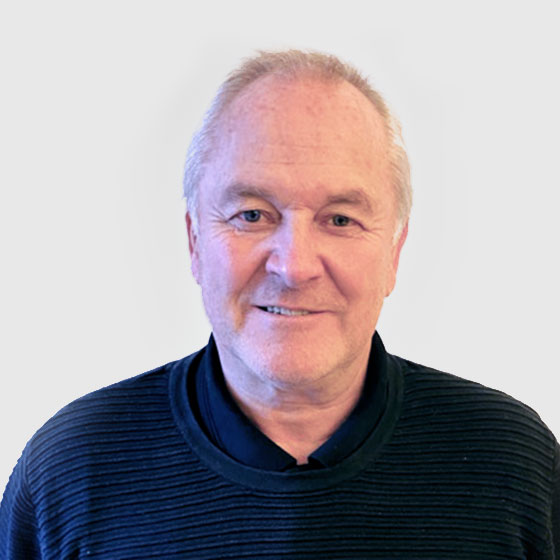 Karsten Haahr
Sales Manager
Business veteran – Sales Manager Treffco A/S former UpRight dealer in Denmark.
Owner of KK Materiel A/S – UpRight/Snorkel Dealer in Denmark.
Owner of KH Lift ApS – sold 75 % to Ahern Denmark in 2021.
T: +45 75822200
E:karsten.haahr@aherndenmark.dk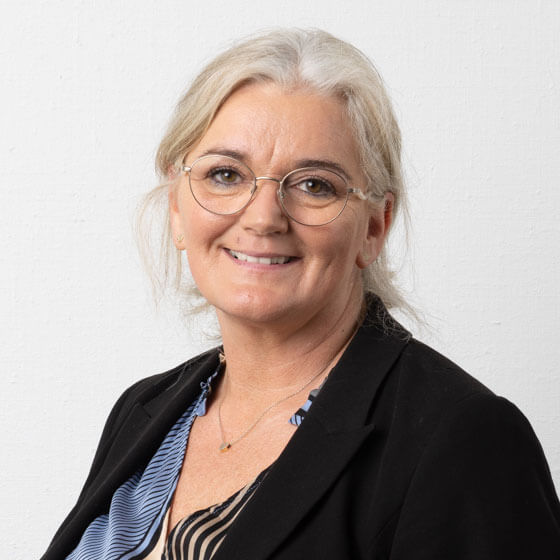 Charlotte Kær
Sales Supporter / Secretary
Charlotte joined Ahern Denmark on 14.2.2022.
She will support our salesperson and in addition help with overdue secretary work.
Charlotte comes from the municipal world, where she has worked with refugees for more than 12 years. The structure and coordination she has with her from there she will make use of in everyday life with us in Ahern Denmark.
Charlotte is to be found at the office in Vejle Monday, Tuesday and Thursday in the period 8.45 – 13.15 and the first Friday in months.
T: +45 7582 2200
E: charlotte.kaer@aherndenmark.dk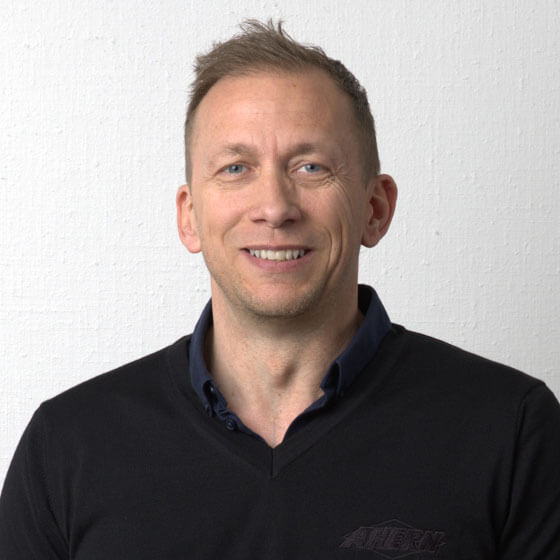 Ronny Sørensen
Sales Representative
For the past 5 years, I have been engaged in rental and customer support of everything within the equipment / rental / contractor industry. Machines such as lifts, telescopic boom lifts, telehandlers, earth gear, etc.
No later than 1.5 years as a sales consultant with his own distribution and customer circle.
I really appreciate in my everyday life to service, spar and seek out the customer, everything with the customer in focus.
Thrive on a busy and careless everyday life – where there must be room for a coffee meeting with the customer new and old.
Experience: many years of experience in the industry by, among other things. KK materiel, JlG Lissner as well as a lift/contractor mechanic (out-of-the-way fitter) and Dielsel/ Auto mechanic
T: 24 63 93 79
E:Ronny.Sorensen@aherndenmark.dk
Tore Legreid
Sales Consultant – Norway
I am living outside of Bergen in Norway.
I graduated as a carpenter, graduated in 1982. In 1984 I started in a company that built an oil platform, I was working for American Mobil for 4 years, I was working in the oil business until 1996. I started as a carpenter again in 1996, put and counted tenders and since the sale of houses and property. In 2009 I started with machine and lift sales, in Gantic as.
The background I have helps me a lot with the sale of lifts, as I can help the customer with what they need.
T: 0047 99357726
E:Tore.legreid@aherndenmark.dk
Henrik Damsgaard
Service Manager
A qualified automotive mechanic and a mechanical engineer, Henrik Damsgaard has more than 25 years' experience in the aerial lift industry in Denmark. Starting out as a field-service technician, Henrik gained valuable experience before moving to the Danish UpRight distributor, KK Materiel to manage the service technicians and spare parts department ten years later. Henrik has since spent time as Service Manager for both KK Material, JLG Denmark, and KH Lift ApS, prior to transitioning to Ahern Denmark.
T: +45 2383 8596
E:henrik.damsgaard@aherndenmark.dk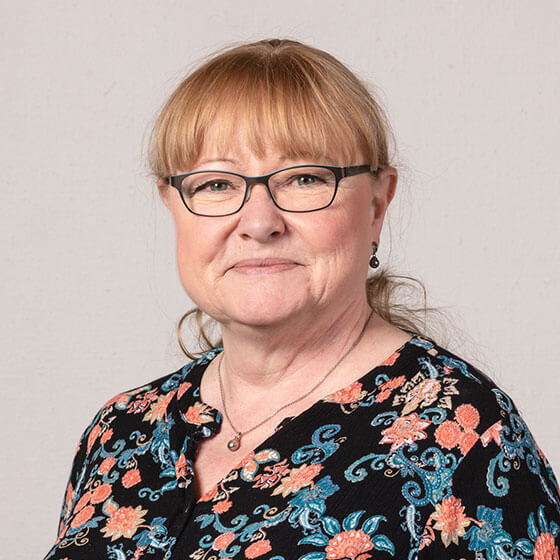 Annette Krogh
Service Coordinator
Joining Ahern Denmark in April 2021, Annette will coordinate service the service team by scheduling field service visits and handling incoming customer service requests. Annette has worked for Avis Car Rental for 19 years prior to joining Ahern Denmark, and will utilize her customer service skills in this newly-created position. Annette has a problem-solving approach and enjoys working with customers to ensure a timely response and resolution to any issues.
T: +45 7582 2200
E: annette.krogh@aherndenmark.dk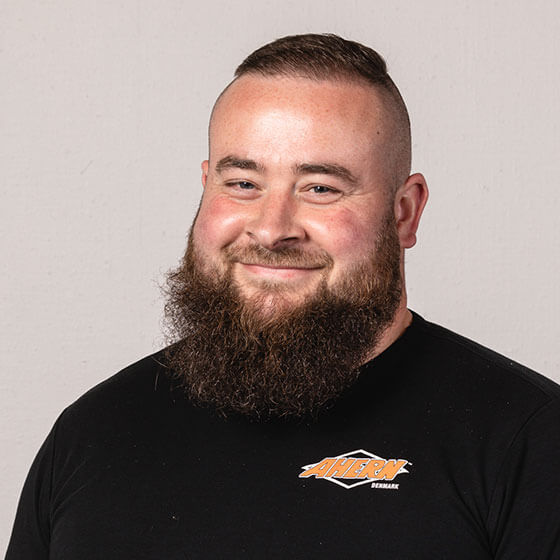 Kim Brøgger Sørensen
Service Technician
Transitioning from KH Lift ApS to Ahern Denmark, Kim Brøgger Sørensen will continue to support customers with their service calls. With a background in welding, Kim has more than 13 years' experience in servicing aerial work platforms and cranes in the Danish market. In his current role, he provides complete customer support, including service and maintenance, repairs and rebuilds, as well as troubleshooting support and technical training for customers.
T: +45 2383 8681
E:kim.sorensen@aherndenmark.dk
Peter Skarby
Service Technician
A trained car mechanic and Master diagnostic technician, Peter entered the equipment rental business as a general mechanic after 13 years in the automotive industry. Having experienced repairing all types of equipment, from small lawnmowers to large excavators and boom lifts, peter was promoted to Workshop Leader. Since then, he has held service technician roles for aerial specialists including JLG Denmark and KH Lift ApS. He enjoys helping customers solve problems and overcoming new challenges.
T: +45 2113 8920
E:peter.skarby@aherndenmark.dk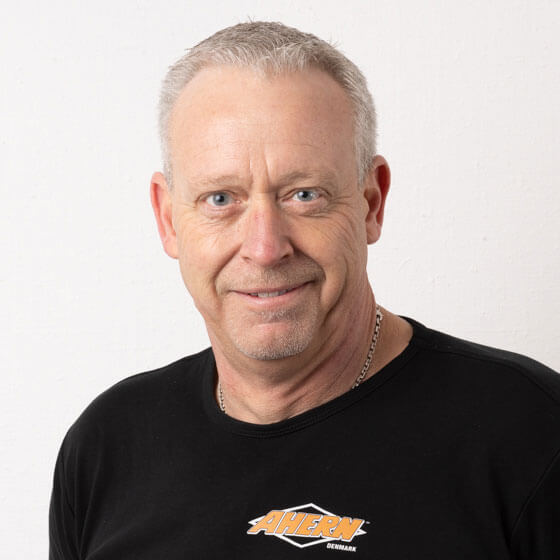 Kent Nielsen
Service Technician
Trained as a tractor/truck mechanic, Kent has 12 years of truck driving experience. He started as an equipment hirer, which he has 21 years experience, and 15 years as department manager.
Kent started at Ahern Denmark in 2021 and likes that no two days are ever the same. He enjoys the challenge of problem solving out in the field.
T: 40157403
E:kent.nielsen@aherndenmark.dk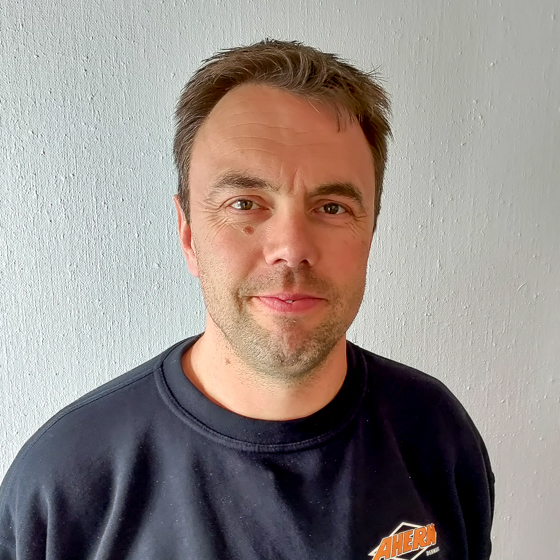 Bjarke Bak Skousen
Service Technician
Graduated as an agricultural machine mechanic back in 1998,
For the past 17 years I have been making lifts and other matriel with mainly JLG lifts,
I like that there are not 2 days that are the same, and that you think creatively to solve the task.
I like the presence and contact with the customers, and that they are notified before I come to visit and after the task has been solved.
I drive in the middle and north jutland.
T: 51791736
E:Bjarke.skousen@aherndenmark.dk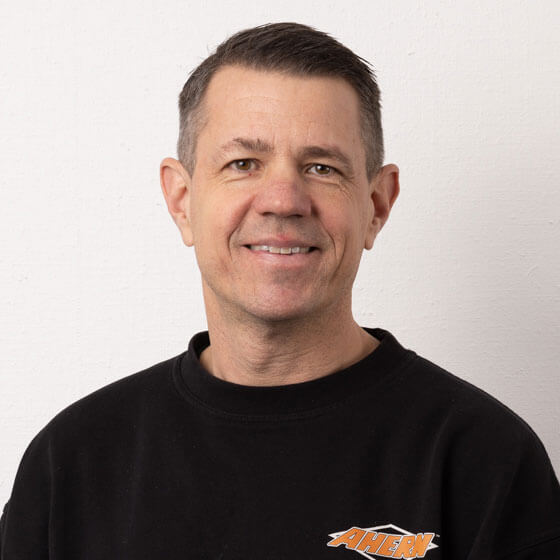 Mattias Pettersson
Service Technician
Mattias helps service our customers and machines around Zealand.
Mattias enjoys the challenge of fixing machines that have broken down and providing insight to the customer, telling them what is happening with their machines. He feels that you have to be a bit of an inventor on the job, as you can't always stop and buy spare parts that are missing.
His past jobs include Kiva and Dekra as a visionary, and prior to that was in the lift industry at JLG, Denka Lift and a few other lift hire companies in Sweden.
T: +45 40 15 85 72
E:per.matthias.pettersson@aherndenmark.dk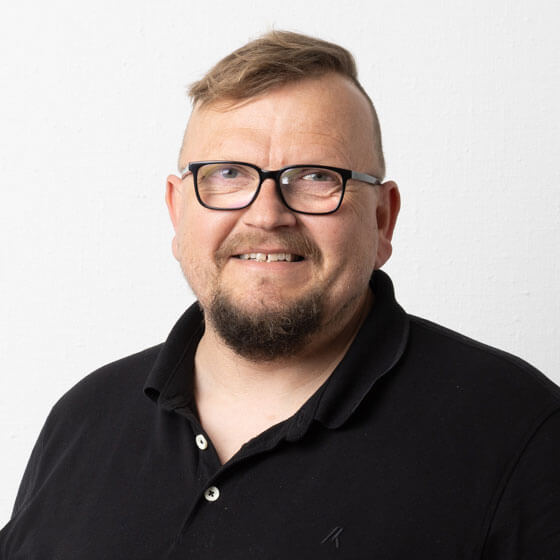 Martin Sørensen
Spare Parts Coordinator
Martin is in charge of ordering and delivering spare parts. He is also in charge of pricing spare parts and finding the right parts from our suppliers. He has more than 30 years of experience in repairing contractor machines and lifts, and was self-employed since 2002 working in machine repairs and sales. He brings 15 years of experience as a supplier for the machine rental industry.
T: 24625001
E:Martin.sorensen@aherndenmark.dk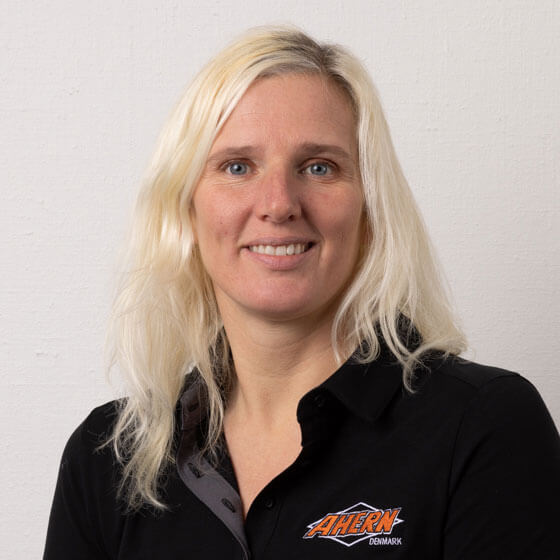 Heidi Lorentzen
Spare Parts Assistant
Heidi joined Ahern Denmark in Sep 2021. She must deal with spare parts and our stock. Heidi has worked for Sanistål/Tibnor as a crane operator for 14 years before joining Ahern Denmark. For Heidi, a job is not just a job, she always does her best and always tries to make the customer satisfied.
T: 75822200
E:Heidi.lorentzen@aherndenmark.dk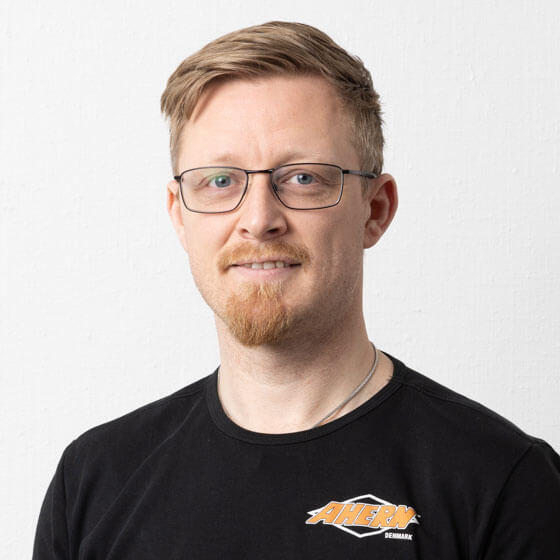 Kim Nielsen
Workshop Assistant
Kim is our workshop assistant. He has past experience in the military and is a War Veteran. Kim has varied working hours, but most the time you can find him keeping busy in our workshop.