Henrik B. Skibsted
General Manager
With more than 20 years industry experience in aerial work platform rentals and sales for a number of leading brands, Henrik Skibsted leads the Ahern Denmark team. He will also retain his responsibilities as Territory Manager for Snorkel in Scandinavia and the Baltics, a position that he has held since 2017. Henrik is well-known in the Danish market and, with his strong team, is focused on delivering the highest levels of customer support.
T: +45 5053 8522
E:henrik.skibsted@aherndenmark.dk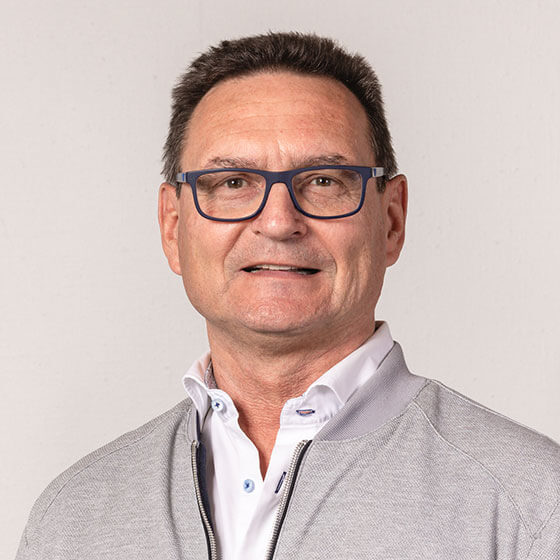 Lars Raagaard
Sales Manager
Lars Raagaard joined Ahern Denmark as Sales Manager in May 2021, bringing more than 25 years of aerial industry experience to the role. Most recently, Lars held the position of Sales Director for Terex Corporation/Genie Scandinavia to which he was promoted in 2017, following 11 years as Sales Manager. He started his career as a building engineer in 1987 for Harsco Corporation and has since held roles at SGB Denmark, including CEO for the Scaffolding, Formwork and Aerial Work Platform division.
T: +45 2160 2517
E: lars.raagaard@aherndenmark.dk
Henrik Damsgaard
Service Manager
A qualified automotive mechanic and a mechanical engineer, Henrik Damsgaard has more than 25 years' experience in the aerial lift industry in Denmark. Starting out as a field-service technician, Henrik gained valuable experience before moving to the Danish UpRight distributor, KK Materiel to manage the service technicians and spare parts department ten years later. Henrik has since spent time as Service Manager for both KK Material, JLG Denmark, and KH Lift ApS, prior to transitioning to Ahern Denmark.
T: +45 2383 8596
E:henrik.damsgaard@aherndenmark.dk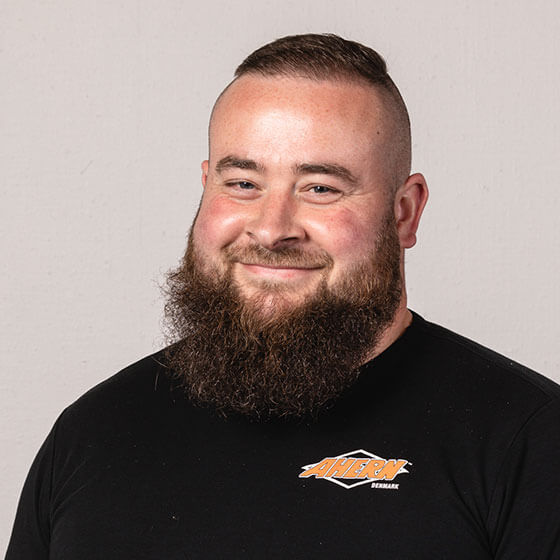 Kim Brøgger Sørensen
Service Technician
Transitioning from KH Lift ApS to Ahern Denmark, Kim Brøgger Sørensen will continue to support customers with their service calls. With a background in welding, Kim has more than 13 years' experience in servicing aerial work platforms and cranes in the Danish market. In his current role, he provides complete customer support, including service and maintenance, repairs and rebuilds, as well as troubleshooting support and technical training for customers.
T: +45 2383 8681
E: kim.sorensen@aherndenmark.dk
Peter Skarby
Service Technician
A trained car mechanic and Master diagnostic technician, Peter entered the equipment rental business as a general mechanic after 13 years in the automotive industry. Having experienced repairing all types of equipment, from small lawnmowers to large excavators and boom lifts, peter was promoted to Workshop Leader. Since then, he has held service technician roles for aerial specialists including JLG Denmark and KH Lift ApS. He enjoys helping customers solve problems and overcoming new challenges.
T: +45 2113 8920
E: peter.skarby@aherndenmark.dk
Søren Christian Teut
Service Technician
Søren joined KH Lift ApS in Feburary 2020 as a service technician providing field support for customers. He is a trained mechanic with previous experience working for Omme Lift for two years, as well as Clena High Pressure Systems A/S for one year, prior to joining KH Lift ApS. A car enthuasist, who spends his spare time repairing cars, Søren will continue to provide high levels of customer support as part of Ahern Denmark.
T: +45 7582 2200
E: soren.teut@aherndenmark.dk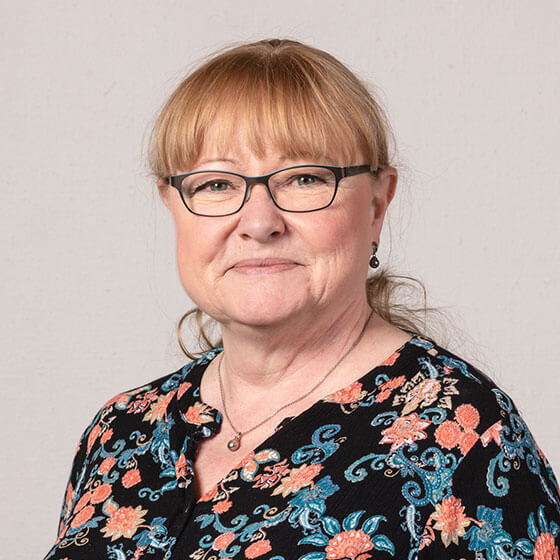 Annette Krogh
Service Coordinator
Joining Ahern Denmark in April 2021, Annette will coordinate service the service team by scheduling field service visits and handling incoming customer service requests. Annette has worked for Avis Car Rental for 19 years prior to joining Ahern Denmark, and will utilize her customer service skills in this newly-created position. Annette has a problem-solving approach and enjoys working with customers to ensure a timely response and resolution to any issues.
T: +45 7582 2200
E: annette.krogh@aherndenmark.dk
Marie Borup
Administrative Coordinator
Tasked with providing administrative support to the Ahern Denmark team, Marie Borup joined the team in April 2021. With more than 10 years' experience in sales and administrative roles, Marie most recently held the position of Administrative Coordinator at Dagrofa Logistik A/S. Marie will be responsible for the organization of the office, implementing of efficient processes, and providing day-to-day office-based support to the Ahern Denmark sales team.
T: +45 6161 0357
E: marie.borup@aherndenmark.dk